Roll-up, Roll-up Video Slot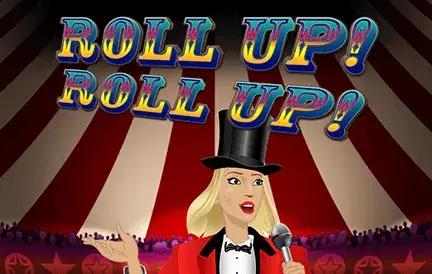 Step right up, ladies and gentlemen, and behold the marvels of the Roll-up, Roll-up slot! Featured prominently at Red Dog Casino, this slot machine transports players to the enchanting world of the vintage carnival, replete with thrilling rides, circus acts, and the tantalizing promise of grand prizes.
What immediately captures one's attention in Roll-up, Roll-up is its delightful and nostalgic design. The reels are adorned with symbols reminiscent of classic carnival attractions: trapeze artists, popcorn carts, merry-go-rounds, and more. The vibrant colors and whimsical animations truly evoke the magic of a bygone era. To complete the immersive experience, the background tunes harken back to circus themes, complete with the merry notes of calliopes.
Experience the slot's impressive features:
Big Top' scatter symbols that usher in bonus spectacles.
Wild symbols, portrayed by the ever-popular circus elephant, which magnify potential jackpots.
Free spins triggered by the charismatic ringmaster symbol, presenting even more chances to win.
The 'Tightrope Walk' bonus game, where players can skillfully balance their way to collect riches.
As a slot machine, Roll-up, Roll-up is both intuitive and exhilarating. Players, whether novices or experts, will find the gameplay smooth and engaging. Coupled with a competitive RTP, this game promises both fun and the potential for significant rewards.
In a nutshell, Roll-up, Roll-up is not just a slot; it's an invitation to relive the charm of vintage carnivals from the comfort of your home. The blend of captivating visuals, enticing sound effects, and promising payouts makes it a must-play. For those ready to embark on this spectacular journey, Red Dog Casino awaits with open arms.
Come one, come all, and let the carnival of winnings begin!