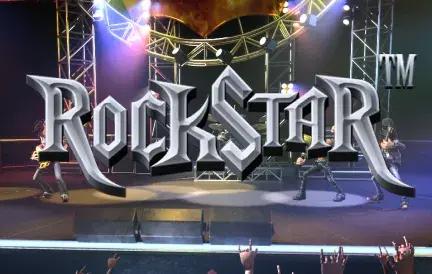 Channel your inner rock god and take center stage with the electrifying RockStar slot. Featured prominently at Red Dog Casino, this slot machine is a head-banging journey into the world of rock music, complete with power chords, pyrotechnics, and the roar of adoring fans.
From the get-go, RockStar's graphics set the tempo with a concert-themed backdrop, dazzling lights, and iconic rock paraphernalia. Each symbol is an ode to rock culture, from the leather-clad guitarist to the gleaming golden records. The visuals are not just loud; they resonate with authenticity, capturing the adrenaline-fueled essence of a live rock concert.
Accentuating the visual extravaganza is the pulsating soundtrack, with guitar riffs and drum solos that make you want to join the mosh pit. It's not just background music; it's an integral part of the gaming experience.
Key Features of RockStar:
Encore Free Spins: Earn these and watch the stage light up, offering you more chances to hit the jackpot.
Record Deal Bonus: Secure the best deal and watch your earnings soar with this exciting feature.
Wild Amplifiers: These symbols can crank up your winnings, elevating standard combinations to chart-topping payouts.
Crowd-Pleaser Multiplier: The louder the cheer, the higher the multiplier, promising rock-worthy rewards.
In summation, RockStar isn't just a game; it's a high-octane rock concert experience. With its immersive graphics, foot-tapping soundtrack, and thrilling features, this slot machine is a testament to Red Dog Casino's commitment to offer unparalleled gaming experiences. If you've ever dreamt of life as a rockstar or just enjoy the thrill of a big win, RockStar is your backstage pass to glory. Ready to rock on?