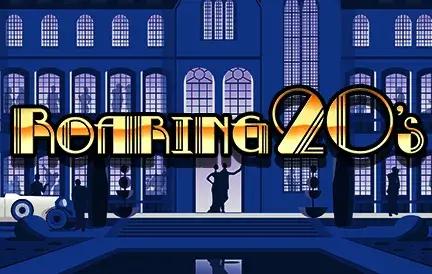 Step back in time with the lavish Roaring 20s slot, an enchanting journey to an era of opulence and jazz. This slot machine effortlessly merges the glamorous aesthetics of the 1920s with modern gaming mechanics, ensuring players both old and new are captivated from the first spin.
Upon launching the game, you are instantly greeted with art deco designs and sounds reminiscent of a Gatsby-style party. The visual elements are rich and detailed, creating a realistic atmosphere that transports players to the golden age of flappers and speakeasies. What makes the Roaring 20s even more immersive is its upbeat jazz soundtrack, keeping your toes tapping as the reels spin.
Red Dog Casino, where this game can be found, ensures a seamless gameplay experience. They've ensured that the game runs smoothly and is compatible across various devices, making it easy for players to indulge in the Roaring 20s experience whenever and wherever.
Key Features of the Roaring 20s:
Vintage 1920s symbols including classic cars, gramophones, and flapper dresses.
Engaging bonus rounds with potential for big wins.
Atmospheric jazz soundtrack enhancing the overall gaming experience.
In conclusion, Roaring 20s is not just a game – it's a trip down memory lane. It captures the essence of the era perfectly, ensuring players are entertained with its stunning visuals and lucrative bonus features. Whether you're a history buff or just looking for a fresh gaming experience, this slot at Red Dog Casino is sure to keep you coming back for more. Give it a spin and relive the golden age of the Roaring 20s!