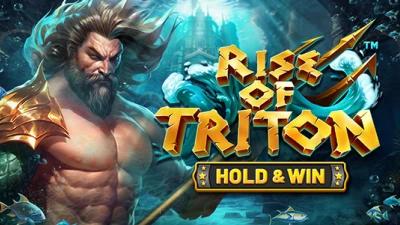 Dive deep into a mythical underwater world with the mesmerizing Rise of Triton slot. As the latest addition to the extensive portfolio of games available at Red Dog Casino, it promises players an aquatic adventure filled with treasures and unexpected twists.
From the onset, the slot machine captivates players with its stunning graphics, detailing the life of Triton, the mighty god of the sea. The deep blue theme, coupled with its serene background music, instantly transports players to the depths of the ocean, where enchanting creatures and hidden gems await.
A standout feature of the Rise of Triton is its intricate bonus system. From multipliers to free spins, this game ensures that players are always on their toes, eagerly anticipating their next big win. The symbols, which range from ancient sea gods to mesmerizing sirens, perfectly complement the oceanic narrative, making the gameplay not just rewarding but also visually pleasing.
Key Features:
Vivid Graphics: A truly immersive experience with detailed artwork and animation.
Engaging Bonus System: Multiple ways to enhance your winnings with special features.
Thematic Symbols: A mix of both high and low-paying icons that align with the oceanic theme.
To sum it up, Rise of Triton is not just a slot game but a beautifully crafted journey through an underwater realm. With its balance of aesthetic appeal and rewarding gameplay, it's a must-try for both seasoned slot enthusiasts and newcomers alike. Whether you're in it for the thrill of the chase or simply to appreciate its artistic rendition, Rise of Triton is bound to leave a lasting impression.