Rise Of Spartans Video Slot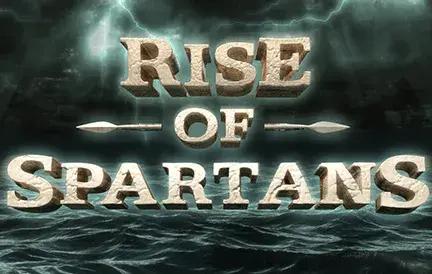 Immerse yourself in the glory and valor of ancient Sparta with Rise Of Spartans, a game that brings to life the legendary battles and heroes of antiquity. Exclusively available at Red Dog Casino, this slot machine stands as a tribute to the mighty warriors and their undying spirit.
The aesthetics of Rise Of Spartans are a visual journey to the era of fierce battles and unyielding honor. The reels are adorned with symbols of brave Spartans, formidable enemies, and ancient artifacts. Set against a backdrop of a looming war, the game provides a vivid depiction of Spartan battlegrounds, with war drums and battle cries enhancing the atmosphere.
Delve into the captivating features of Rise Of Spartans:
The 'Golden Shield' scatter symbols, initiating sequences of legendary bonuses.
Wild symbols characterized by the heroic Spartan king, amplifying chances of grand victories.
Free spins unveiled by the temple of the gods, bestowing blessings of bountiful rewards.
The 'Battlefield Bonus' game, offering players a chance to strategize and conquer for riches.
In terms of gameplay, this slot machine ensures a user experience befitting Spartan royalty. Its intuitive interface guarantees that both seasoned players and newcomers can partake in the Spartan legacy without a hitch. With a promising RTP, Rise Of Spartans offers not only a historical escapade but also the thrill of potential spoils of war.
In conclusion, Rise Of Spartans is more than just a game; it's a voyage to an epoch of heroism and honor. It brilliantly marries the tales of yore with the excitement of contemporary slot gaming. For those intrigued by history or simply in quest of a novel gaming adventure, Rise Of Spartans beckons with open arms. And the arena to experience this magnificent journey? None other than Red Dog Casino.
Step into the sandals of a Spartan and may your spins echo the valor of legends!