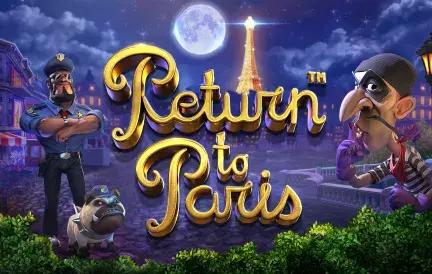 When it comes to capturing the essence of romantic escapades in the City of Love, the Return to Paris slot machine truly stands out. This game, which can be found at Red Dog Casino, offers players a vivid journey through the picturesque streets of Paris, complete with iconic landmarks, charismatic characters, and of course, the potential for big wins.
One of the first things that grabs your attention with the Return to Paris slot is its impeccable design. The graphics are crisp, detailed, and beautifully rendered, taking players on a visual tour from the Moulin Rouge to the Eiffel Tower. The sound effects and background music further add to the ambiance, making it feel as though you're truly wandering through a Parisian avenue.
Here are a few standout features of the Return to Paris slot:
Engaging Bonuses: Apart from standard matches, players can also unlock special bonus rounds, promising higher payouts and interactive experiences.
Dynamic Symbols: The symbols aren't just static images; they come alive with animations when lined up in winning combinations.
Adaptable Gameplay: Whether you're a novice or an experienced player, the game caters to all with its flexible bet amounts and easy-to-understand interface.
Though the Return to Paris slot has its myriad of pros, one potential downside for some players might be its volatility. Like many slots, it can sometimes take a while before hitting those big wins, which can be frustrating for those on a tight budget. However, for those who can weather the storm, the potential payouts can be well worth the wait.
In conclusion, the Return to Paris slot is a delightful blend of stunning visuals, engaging gameplay, and the allure of Paris. It's a commendable addition to the offerings at Red Dog Casino. Whether you've been to Paris or it's still on your bucket list, this slot machine promises an unforgettable gaming experience.