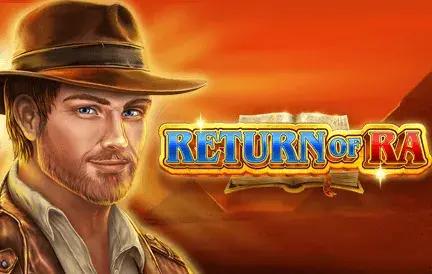 Unearth the ancient mysteries of Egypt with the captivating Return of Ra slot. This slot machine entices players into a realm of pharaohs, golden ankhs, and majestic pyramids. With its rich graphics and atmospheric audio, Return of Ra immerses players into an adventure that promises both thrill and potential treasures.
As soon as the game starts at Red Dog Casino, players are greeted by intricate hieroglyphics and symbols that resonate with ancient Egyptian lore. The visuals, combined with a hauntingly beautiful soundtrack, provide an authentic feel, as if one has truly stepped into a time of powerful gods and rulers.
But it's not just the aesthetics that make Return of Ra stand out. The gameplay offers layers of excitement, from its base game mechanics to its enticing bonus features. With every spin, there's a possibility to summon Ra's riches!
Key Elements of Return of Ra:
Authentic Egyptian symbols like scarabs, the Eye of Horus, and of course, the mighty Ra.
Rewarding bonus rounds with generous multipliers.
A dynamic paytable that adapts to players' stakes, ensuring every player gets a fair shot at the treasures.
In summation, Return of Ra isn't just another Egyptian-themed slot; it's an odyssey that beckons players to embark on a journey of discovery and riches. The game's detailed graphics, riveting gameplay, and captivating bonus rounds set it apart from many others in the genre. When playing at Red Dog Casino, one can always expect a seamless experience, and with the Return of Ra slot, there's no exception. Dive into this ancient realm, and let the mighty Ra guide you to incredible rewards!