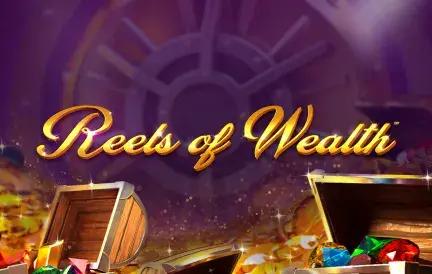 Step into a luxurious realm where opulence and riches await at every turn. Reels Of Wealth, as its name suggests, is a slot machine that's all about lavishness, prosperity, and the quest for treasures untold.
One can easily find this gem at Red Dog Casino, a platform celebrated for its eclectic array of games. Reels Of Wealth stands out not just for its wealth-inspired theme, but also for its shimmering graphics, catchy soundtrack, and, most importantly, its generous payouts. Every aspect of the game, from the shiny gem symbols to the gold-embellished reels, screams luxury.
But beyond the glitz and glamour, this slot machine offers solid gameplay mechanics that keep players engaged and invested. Reels Of Wealth doesn't just rest on its laurels; it ensures that the gaming experience is as rewarding as its theme promises.
Key Features of Reels Of Wealth:
Multiplying wilds that boost winnings to create genuinely wealthy payouts.
A unique 'Rolling Wins' feature that rewards consecutive wins generously.
MegaStar Jackpot – an exclusive feature promising players the potential for mega wins.
In summary, Reels Of Wealth is a testament to the fact that slots can be both entertaining and lavish. Red Dog Casino's decision to include this game in its roster reiterates its commitment to provide players with a diverse and rewarding gaming experience. For those who have always dreamt of a taste of opulence and those who enjoy a well-crafted game, Reels Of Wealth is the ticket to a world where every spin can lead to untold riches. Dive in, and let the prosperous reels spin your way to wealth!