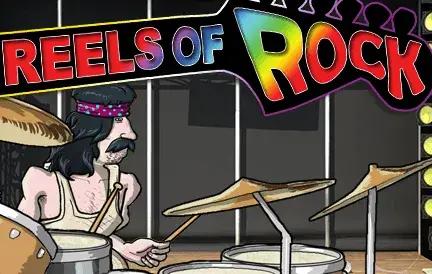 Rock on, gamers! Dive headfirst into the electrifying world of rock and roll with the Reels of Rock slot. A highlight at Red Dog Casino, this slot machine pays homage to the legendary era of rock music, inviting players to strum their way to massive payouts amidst a backdrop of searing guitar solos and iconic band imagery.
At its core, Reels of Rock stands out with vibrant and nostalgic visuals. Players will encounter caricatures of rock legends, iconic instruments, and even vintage tour buses as symbols on the reels. The graphics are not just fun; they capture the heart and soul of rock music. To enhance the auditory experience, a foot-tapping rock soundtrack pulsates in the background, ensuring players are in the groove with every spin.
Here's a glimpse into the game's standout features:
'VIP Pass' scatter symbols that can unlock exciting bonus rounds.
Wild symbols personified by a lead singer, amping up your winnings.
Rocking free spins that come with multipliers for the ultimate payout.
A unique 'Solo Pick 'n' Play' bonus game, letting players pick their favorite instrument for instant rewards.
Functioning as a top-tier slot machine, Reels of Rock ensures a user-friendly interface. Whether you're a newbie just getting the hang of slots or a seasoned player, navigating this game is as easy as playing an air guitar. The slot boasts a favorable RTP, enticing players with promising payouts.
In conclusion, Reels of Rock is a roaring celebration of the golden era of rock music, blending the love for spinning reels with timeless tunes. If you've ever dreamt of being a rock star or simply enjoy jamming to classics, head to Red Dog Casino and give this slot a whirl. Rock on and roll those reels!