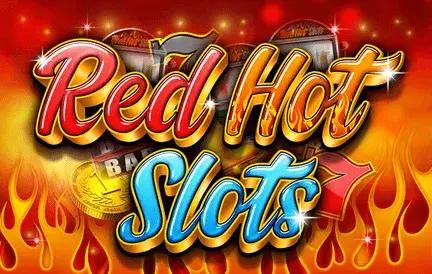 Few slot machine names scream excitement and anticipation as fervently as "Red Hot Slots". This blazing title available at Red Dog Casino stands testament to the adage that sometimes, simplicity is key. But don't let its straightforward name fool you; this game is packed with fiery features that can ignite any player's enthusiasm.
At first glance, the graphics are a striking blend of classic and contemporary. Vibrant cherries, golden bells, and sizzling 7s dance across the reels, reminiscent of vintage slot machines. Yet, the sleek animations and sharp resolutions mark it unmistakably modern. Paired with a pulsating soundtrack, each spin becomes a heartbeat of exhilaration.
Features that Set "Red Hot Slots" on Fire:
Blazing Wilds: These symbols can replace others, upping your chances of a winning line.
Scorching Scatters: Land these and you might trigger some red-hot bonus rounds.
Free Spins Inferno: Spin these and watch the reels heat up with free chances to win.
Multiplier Mayhem: Get your winnings multiplied, turning a small prize into a blazing bounty.
Navigating the game is a breeze, even for newcomers. But beneath the surface, a plethora of strategies await the seasoned slot machine connoisseur. This seamless blend of accessibility and depth is what makes Red Hot Slots a standout title at Red Dog Casino.
In the ever-expanding universe of online casino games, it's a challenge for any game to shine brightly. Yet, Red Hot Slots achieves this with aplomb, offering a gaming experience that's both nostalgic and novel. Whether you're a fan of traditional slots or on the hunt for something with a contemporary twist, this game is sure to satiate your appetite.
In conclusion, Red Hot Slots isn't just another slot game; it's a thrilling adventure where every spin offers a chance at fiery fortune. Don't miss out on this sizzling experience!