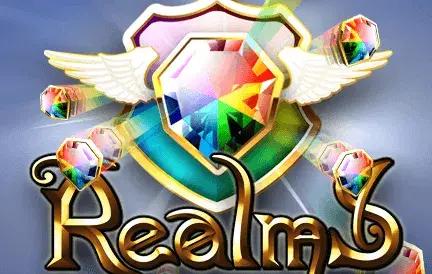 Dive into a world of fantasy and enchantment with Realms, the latest magical offering at Red Dog Casino. This slot machine takes players on a whirlwind journey through mystical lands, filled with ethereal beings, otherworldly artifacts, and treasures that are simply out of this realm.
From the very first spin, it's clear that Realms is no ordinary game. Its ethereal backdrop showcases floating islands, shimmering skies, and majestic castles, painting a picture of a world where magic reigns supreme. The slot symbols, which include magical amulets, celestial orbs, and winged creatures, are meticulously designed, adding layers of depth and intrigue to the gameplay experience.
However, the magic of Realms isn't limited to its visual charm. This slot machine is enriched with gameplay features that are as captivating as the world it portrays. Engage in bonus rounds that whisk you away to hidden corners of the realms or harness the power of free spins to unravel even more of the game's mysteries.
Key Features:
Mystical Magic: Traverse through lands filled with wonder and enchantment.
Enchanted Engagements: Unlock features that bring the magic to life.
Celestial Soundtrack: A mesmerizing audio experience, echoing the game's mystical theme.
In a nutshell, Realms is a masterclass in fantasy slot gaming. It promises an escape from the mundane, transporting players to a world where possibilities are endless, and magic is at every turn. If you're looking for a gaming experience that's both enchanting and rewarding, then Red Dog Casino's Realms slot is the perfect fit. It's not just about spinning the reels; it's about embarking on a quest filled with wonder. So, are you ready to step into the Realms and discover its secrets? The magic awaits.