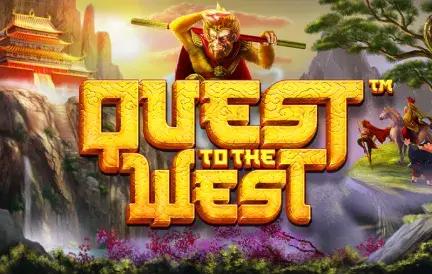 Every once in a while, a game captures the essence of storytelling and blends it seamlessly with the thrills of online gambling. Such is the case with Quest To The West, a slot machine available at Red Dog Casino, which has become a favorite among the gaming community.
Quest To The West takes players on an adventurous trek across ancient Asia, following the path of the legendary monk, Xuanzang. As the reels spin, users encounter symbols from Chinese mythology, including dragons, lotus flowers, and golden statues. The game's graphics are beautifully rendered, with backgrounds showcasing stunning mountainous landscapes and serene temples, immersing players in a rich and atmospheric world.
Features that make Quest To The West stand out include:
Reels and Paylines: 5 reels and multiple paylines, ensuring a variety of winning combinations.
Walking Wilds: This unique feature sees wild symbols moving across the reels, boosting chances for bigger wins.
Free Spins: Landing three or more scatter symbols can trigger a cascade of free spins, offering players ample opportunities to increase their prize.
Red Dog Casino's platform complements the game's exceptional design, offering seamless gameplay and steadfast customer support. Both seasoned gamblers and newcomers will find the interface intuitive and easy to navigate.
In summary, Quest To The West is more than just a game—it's an epic tale of adventure, presented in a visually breathtaking package. The combination of story-driven gameplay and the reliability of Red Dog Casino makes this slot machine a must-play. Whether you're a fan of rich narratives, stunning graphics, or just love the thrill of a big win, Quest To The West is bound to satisfy on all levels.