Purse of the Mummy Video Slot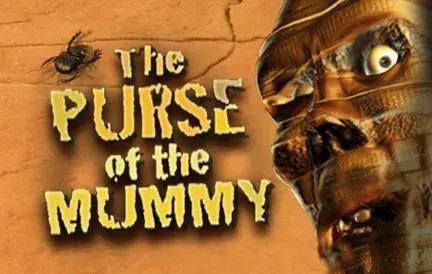 Journey to ancient Egypt with Purse of the Mummy, the latest enigmatic addition to Red Dog Casino's game collection. This slot machine beckons players into the heart of a Pharaoh's tomb, where untold treasures and age-old secrets lie in wait.
From the moment you launch Purse of the Mummy, you're greeted with rich Egyptian motifs. The backdrop is adorned with hieroglyphs, and golden sands stretch as far as the eye can see. The slot symbols, featuring iconic Egyptian artifacts like scarabs, ankhs, and the all-seeing Eye of Ra, further immerse players into the depths of a pyramid, heightening the sense of mystery and allure.
But the true magic of Purse of the Mummy isn't just its mesmerizing visuals; it's the thrilling gameplay. The game boasts a variety of bonus features, each echoing the mystique of ancient Egypt. As you spin the reels, you might just awaken the mummy's curse or, conversely, stumble upon the Pharaoh's favor.
Key Features:
Rich Egyptian Aesthetics: Immerse yourself in a world of pyramids, Pharaohs, and priceless treasures.
Mystical Bonus Features: Unravel the secrets of the mummy for a chance to boost your winnings.
Enchanting Soundtrack: Tunes that transport you straight to the heart of ancient Egypt.
To sum it up, Purse of the Mummy is more than just a slot game; it's an exploration of the opulent and mysterious world of ancient Egypt. Players are offered a blend of captivating graphics, engaging gameplay, and the promise of Pharaoh-sized rewards. So, if unraveling ancient mysteries and seeking out hidden treasures piques your interest, make your way to Red Dog Casino and dive deep into the enigmas of Purse of the Mummy. The treasures of the ancients await!