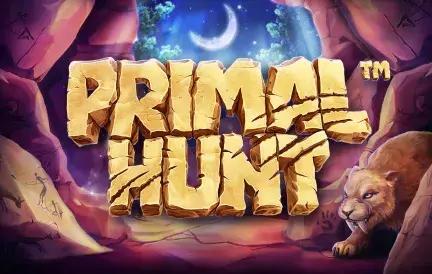 Venturing into the untamed wilderness of online casino games, Primal Hunt emerges as a thrilling adventure for those with a wild spirit. Exclusively presented at Red Dog Casino, this slot machine invites players into the heart of the prehistoric era, where fearsome beasts roam and ancient treasures await the brave.
At the forefront, Primal Hunt captures the essence of the wild with its meticulous graphics. The shadows of caves, the glint of sharp spears, and the silhouettes of lurking predators evoke an atmosphere of suspense and excitement.
Distinct features that make Primal Hunt a standout:
Rich Graphics: The game art, replete with ancient symbols and predatory beasts, plunges players deep into a bygone era.
Atmospheric Soundtrack: The distant growls and tribal drums create an audio backdrop that perfectly mirrors the game's primal theme.
Dynamic Bonus Features: Spearhead your way to the game's heart with unique multipliers, free spins, and hidden cave bonuses.
Adaptive Betting Options: From the cautious wanderer to the daring hunter,
Primal Hunt offers a betting range tailored for every adventurer.
Beyond its stunning visuals, the mechanics of Primal Hunt are crafted to ensure a gaming experience as unpredictable and thrilling as the era it represents. The slot machine intricacies, from its spin dynamics to payout ratios, promise players a hunt filled with heart-pounding moments and potential bounties.
In conclusion, Primal Hunt is not just a game but an expedition into a world where every spin is a step into the unknown. With this offering, Red Dog Casino continues to demonstrate its prowess in delivering slot machine experiences that are both visually captivating and rich in gameplay.