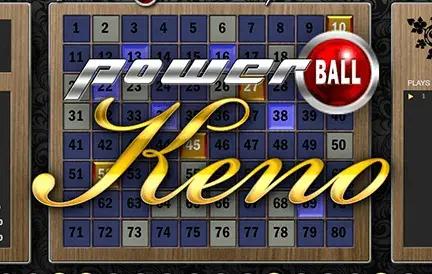 Merging the thrill of lotteries with the allure of casino gaming, Powerball Keno by Saucify is a game that promises to keep players hooked. With its unique blend of traditional keno elements and the high-stakes excitement of powerball dynamics, this game offers an experience like no other.
Powerball Keno stands out in the crowded world of online casino games with its distinctive features and seamless gameplay. Saucify has meticulously designed the game, ensuring it is both visually appealing and user-friendly. The graphics are crisp, animations smooth, and the overall interface is intuitive, even for beginners.
For those eager to dive into this enthralling game, Red Dog Casino serves as the perfect venue. The platform's top-notch integration ensures that Powerball Keno runs without a hitch, providing players with a flawless gaming session every time.
Highlights of Powerball Keno include:
- Enhanced Winning Chances: The Powerball element offers players additional opportunities to multiply their winnings.
- Customizable Play: Players can choose their numbers or opt for a quick pick.
- Live dealer option: Taking the game to a whole new level, the live dealer feature provides an authentic casino feel. Engage in real-time, experience the tension, and celebrate the wins, all under the guidance of a professional dealer.
In conclusion, Powerball Keno by Saucify is a masterful fusion of lottery and casino gaming. It retains the best elements of traditional keno while introducing innovative features that amplify the stakes and the excitement. The inclusion of the live dealer option is a commendable touch, offering players an immersive gaming environment. For those seeking a game that is both familiar and refreshingly novel, Powerball Keno is undoubtedly a top pick.