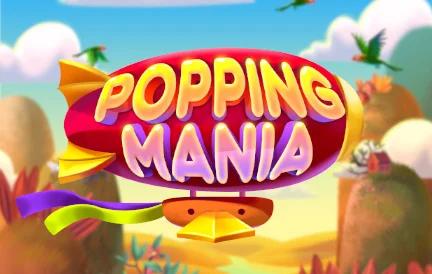 Dive into a vibrant and electrifying world with Popping Mania, the latest sensation at Red Dog Casino. This slot machine offers more than just spinning reels; it delivers a captivating gaming experience that enchants players from the first click.
What sets Popping Mania apart is its visually stunning design. With bursting colors and lively animations, the game recreates the thrilling sensation of popping bubbles or candies. Each spin feels like a festive celebration, keeping players hooked and yearning for more.
Key features of Popping Mania include:
Dynamic Gameplay: Every spin offers unexpected twists and turns.
Vivid Graphics: A feast for the eyes with rich details and animations.
Engaging Bonus Rounds: Providing players with extra opportunities to win big.
Adaptable Betting Options: Catering to both cautious betters and high-stake enthusiasts.
The audio component of Popping Mania is equally commendable. The playful tunes and sound effects perfectly encapsulate the game's bubbly theme, enhancing the overall enjoyment and immersion.
In conclusion, Popping Mania is more than just another slot game; it's a journey through a world of color, excitement, and potential rewards. Red Dog Casino has once again demonstrated its commitment to delivering top-tier gaming experiences. Popping Mania strikes a harmonious balance between entertainment and potential profitability, ensuring players return for more. If you're in the mood for a fun-filled slot machine experience, don't miss out on this gem. Popping Mania is indeed a splendid addition to the world of online slots, promising endless hours of entertainment.