Play With Cleo Scratchcard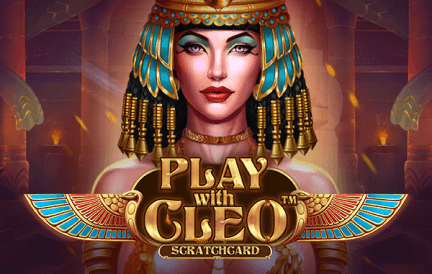 Venturing into the enigmatic world of ancient Egypt has never been as enticing as with Play With Cleo Scratchcard, the newest addition to Red Dog Casino's lineup. This game beautifully melds the thrill of scratchcards with the allure of ancient civilizations, creating a riveting gaming experience for all to enjoy.
From the get-go, Play With Cleo Scratchcard mesmerizes with its splendid graphics, capturing the opulence of Cleopatra's era. The detailed hieroglyphics and iconic Egyptian symbols not only add to the visual appeal but also pave the way for bountiful rewards.
Hallmarks of Play With Cleo Scratchcard include:
Rich Storyline: Dive deep into the legends of Cleopatra.
Interactive Gameplay: More engaging than traditional games.
Optimized for Mobile: Play on-the-go, anytime, anywhere.
Adding to the immersive experience is the game's sound design. The echoing chants, resonating with historical undertones, and the soft jingle of coins amplify the sense of stepping into a time long past, all while offering the chance to claim treasures.
To sum up, Play With Cleo Scratchcard is not merely a game—it's a voyage through time, set against the backdrop of one of history's most enigmatic figures. Red Dog Casino has showcased its prowess in curating games that are both visually delightful and satisfyingly rewarding. This game stands as a testament to their dedication to bringing players nothing but the best. If you have a penchant for history and the thrill of scratching cards to reveal potential jackpots, Play With Cleo Scratchcard should definitely be on your must-play list. Experience the magic and mysteries of ancient Egypt like never before!