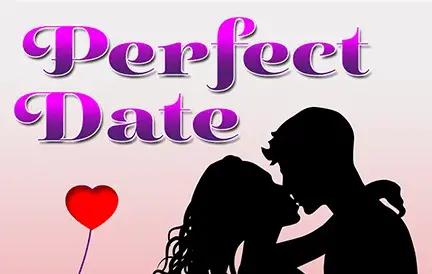 Dive into a world of romance with Perfect Date, an enchanting slot game that captures the essence of amorous adventures and whimsical rendezvous. Available exclusively at Red Dog Casino, this slot machine takes players on a journey through the highs and lows of love, offering them a chance at winning the heart of the jackpot.
Perfect Date is a visual treat, draped in soft hues and romantic aesthetics. The reels are adorned with symbols of couples in various stages of their relationships, from first dates under the stars to passionate beach walks. The backdrop, showcasing a dreamy sunset, sets the mood for a tale of love. To complete the ambiance, a gentle melody plays in the background, evoking feelings of nostalgia and romance.
Experience the charming features of Perfect Date:
The 'Candlelit Dinner' scatter symbols, serving a dish of delightful bonus rounds.
Wild symbols portrayed by a love letter, sealing opportunities for heartwarming wins.
Free spins gifted by a bouquet of roses, blossoming into potential rewards.
The 'Lover's Lane' bonus game, where choices lead to romantic prizes or broken hearts.
As a slot machine, Perfect Date stands out with its unique theme, inviting players into a world where love rules. Its intuitive interface ensures that both the smitten and the skeptics can navigate the romantic alleys with ease. With a competitive RTP, players are in for both a sentimental journey and the thrill of potential wins.
In essence, Perfect Date is a celebration of love in all its forms, masterfully translated into a game. It combines the unpredictability of romance with the excitement of slots. For those seeking a touch of passion or a trip down memory lane, Perfect Date is a match made in heaven. And where to find this romantic rendezvous? Look no further than Red Dog Casino.
Engage your heartstrings, let emotions guide your spins, and may love be ever in your favor!