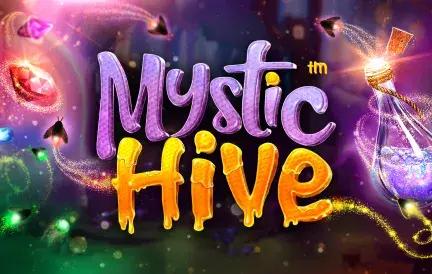 For those seeking an enchanting gaming experience, look no further than the "Mystic Hive" slot machine, a magical blend of luminous graphics and captivating gameplay. Exclusive to Red Dog Casino, Mystic Hive promises to take players on a mystical journey like no other.
At the heart of Mystic Hive lies a luminous honeycomb grid, a unique departure from the typical reel structure. Illuminated by the soft glow of fireflies and set against a serene nocturnal backdrop, the slot offers a tranquil and mesmerizing atmosphere. Every spin feels like a dive into an ethereal, otherworldly realm.
Key features elevating Mystic Hive to its mystical status:
Hexagonal Grid: This innovative design not only adds visual appeal but introduces new ways to win.
Nectar Burst Spreading Wilds: These wilds spread to adjacent cells, significantly enhancing winning combinations.
Violet Fireflies: Accumulate these to fill the Nectar Meter, unlocking free spins.
Golden Fireflies: These little wonders increase your stake multiplier, offering even greater rewards.
Beyond its intriguing features, the slot machine offers a smooth and intuitive gameplay experience. Whether you're a seasoned gambler or a newcomer to the world of online slots, Mystic Hive is user-friendly and designed to cater to all.
In summary, Mystic Hive isn't just a game—it's an experience, a tranquil escape from reality that offers players both relaxation and thrill. The game's unique design and engaging features set it apart, making it a standout title at Red Dog Casino. If you're on the hunt for a game that offers more than just spins and wins, Mystic Hive might just be the magical journey you're seeking. Highly recommended for those who enjoy a blend of tranquility and excitement in their gaming sessions.