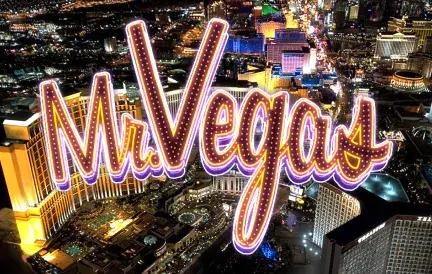 Step into the glitz and glamour of the City of Sin with Mr Vegas, a standout game at Red Dog Casino. This slot machine perfectly captures the vibrant energy of Las Vegas, transporting players into a world of luxury, bright lights, and endless entertainment.
From the moment it loads, Mr Vegas exudes opulence. The reels brim with symbols of luxury - from roulette wheels and sparkling champagne to dapper showgirls. The background showcases the iconic Las Vegas skyline, setting the stage for a thrilling casino experience.
Special features of Mr Vegas:
Showtime Bonus Rounds: Engage in rounds that mirror the best Las Vegas shows, multiplying potential rewards.
Neon Wilds: Vibrant symbols that can light up any player's winnings.
Jazzy Soundtrack: Melodies reminiscent of top Vegas performances, enhancing the game's atmosphere.
Sleek Gameplay: With user-friendly controls, players can dive straight into the Vegas action.
The charm of Mr Vegas is its ability to make players feel like they're right in the heart of the most glamorous city in the world. Its theme, combined with the potential for significant rewards, offers a gaming experience that's both immersive and lucrative.
Red Dog Casino has showcased its excellence in game curation with Mr Vegas. This slot machine is a testament to the casino's knack for offering games that not only entertain but also provide genuine value to players.
In conclusion, if you're looking to experience the magic of Las Vegas from the comfort of your home, Mr Vegas is your ticket. With its combination of high stakes, luxurious visuals, and the essence of the entertainment capital, this game is a jackpot in itself. So, put on your best attire and let Mr Vegas transport you to the dazzling strip for a night to remember!