Monster Breakout Video Slot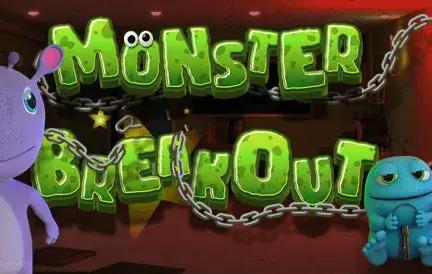 Dive deep into a world where adorable monsters reign supreme with Monster Breakout, one of the most captivating slot machines available at Red Dog Casino. This game promises not just regular spins and wins but also a delightful visual experience that keeps players engaged and entertained.
Monster Breakout takes you on a whimsical journey where colorful and quirky monsters are on the loose. The graphics are vibrant and detailed, making each spin a visual treat. But what sets this slot machine apart is the integration of immersive features with the playful monster theme.
Notable Features of Monster Breakout:
Monster Madness Bonus: Trigger this feature, and watch as monsters offer multipliers, increasing your potential earnings.
Wild Wobbles: These are wild symbols that not only substitute for others but can expand, leading to bigger payouts.
Free Spins Frenzy: Land the right combination, and you're in for a barrage of free spins, with monsters ensuring extra rewards.
The gameplay is intuitive, ensuring that both newcomers and seasoned slot enthusiasts can easily navigate the game. Monster Breakout also boasts a dynamic soundtrack that complements its theme, enhancing the overall gaming atmosphere.
Red Dog Casino continues its tradition of hosting unique and engaging games, and Monster Breakout is no exception. Their commitment to providing a diverse range of slot machines is evident in the inclusion of this game, appealing to players who love a mix of fun visuals and potent gameplay mechanics.
In conclusion, Monster Breakout is more than just another slot game. It's an adventurous escape into a monster-filled world where every spin holds the promise of big wins and amusing animations. If you're on the lookout for a slot machine that offers both entertainment and substantial payouts, then Monster Breakout at Red Dog Casino should be on your radar. Prepare for a monstrous good time!