Monkey Business Video Slot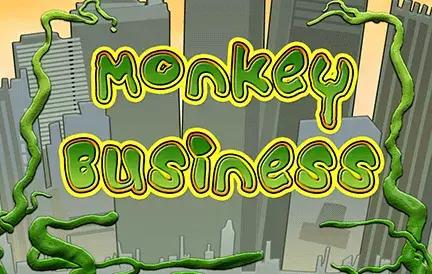 Swing into a world of playful primates and delightful rewards with Monkey Business, the newest addition to the bustling jungle of games at Red Dog Casino. This slot machine offers a lighthearted break from the usual, with cheeky monkeys leading the way to potential treasures.
Monkey Business immediately captures players' attention with its vibrant and colorful graphics. Set against a tropical backdrop, the game radiates warmth and joviality. The slot symbols, encompassing mischievous monkeys, tantalizing bananas, and other jungle essentials, enhance the overall playful vibe of the game, ensuring every spin is packed with fun.
Beyond its visual appeal, Monkey Business has a barrel of bonuses to offer. The game is rife with special features, all designed to amplify the fun and escalate potential wins. From banana peel wilds that slip in unexpected rewards to jungle drum scatters triggering dance-worthy free spins, this game is pure entertainment.
Key Features:
Jungle Jamboree: Step into a vibrant world filled with playful primates and tropical treats.
Banana Bunch Bonuses: Unique game features that ensure every spin is unpredictably fun.
Catchy Soundtrack: Groovy tunes that keep the jungle party going!
Wrapping up, Monkey Business is the perfect escape for those looking to add a dose of fun to their gaming experience. It masterfully combines the cheeky charm of monkeys with the thrill of a slot machine, ensuring that players are entertained from start to finish. If you're in the mood for some lighthearted fun, accompanied by the possibility of striking it rich, then swing over to Red Dog Casino and