Mississippi Wilds Video Slot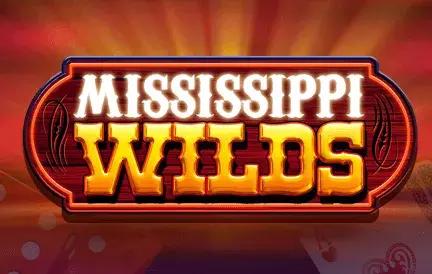 From the banks of one of America's most iconic rivers comes a slot game that captures the raw essence and charm of the South: Mississippi Wilds. Floating onto the gaming scene at Red Dog Casino, this slot machine takes players on a journey through the heart of the Deep South, from the swamplands teeming with wildlife to the legendary riverboat casinos.
Visually, Mississippi Wilds stands out with its lush graphics depicting the scenic landscapes of the Mississippi River. Think cypress trees, alligators, and riverboats. The game's artwork effortlessly transports players to a time when riverboat gambling was the height of entertainment. The soothing bluesy soundtrack complements the visuals, setting the mood just right for a laid-back gaming session with the potential for high-stakes excitement.
Key Features of Mississippi Wilds:
Riverboat Bonus: A unique round where players can double their winnings on the turn of a card.
Swamp Wilds: These symbols can replace others, significantly boosting your chances of a hefty catch.
Alligator Scatters: Land these for some free spins in the heart of the swamp.
River Rush Multiplier: Get your winnings multiplied in a thrilling ride down the mighty Mississippi.
Beyond its aesthetic allure, the gameplay in this slot machine is fluid and engaging. Whether you're a newbie dipping your toes into the world of online slots or a seasoned gambler, Mississippi Wilds offers a range of stakes and strategies to cater to all.
One of the standout attributes of this game is its potential for huge payouts. While the base game offers ample opportunities to win, it's the bonus features that can lead players to the treasure troves.
In summation, Mississippi Wilds is not just a slot game; it's an experience. A blend of Southern charm, rich graphics, and rewarding gameplay makes it a must-play title at Red Dog Casino. Step aboard the riverboat and let the Mississippi guide you to wild winnings!