Midnight Racer Video Slot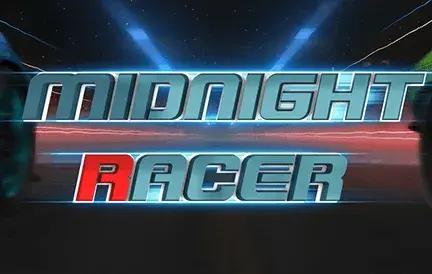 Adrenaline junkies and slot enthusiasts, buckle up for the high-octane ride that is Midnight Racer, exclusively at Red Dog Casino. This slot machine does not just spin; it roars to life, propelling players down neon-lit streets in a race for unparalleled rewards.
From the get-go, Midnight Racer sets the tone with its gritty urban visuals and pulsating soundtrack. The game's design is reminiscent of underground racing films, where the city's asphalt becomes the battleground for supremacy. As the reels spin, sleek racing cars, audacious drivers, and high-speed symbols blaze across, giving players the thrill of a nocturnal race.
What truly accelerates the excitement in Midnight Racer is its array of high-octane features. From turbocharged wilds that supercharge your winning potential to scatter symbols that trigger bonus laps, every turn in this game is unpredictable and exhilarating.
Key Features:
Racing-themed Symbols: Immerse yourself in the underground racing world.
Turbocharged Wilds: Boost your winnings with wilds that speed across the reels.
Bonus Laps: Unlock special rounds with the power of scatter symbols, adding more vroom to your gameplay.
In conclusion, Midnight Racer at Red Dog Casino is not just another slot machine; it's an experience. It takes players on a nocturnal journey where the stakes are high, and the rewards even higher. The combination of immersive visuals, a pulsating soundtrack, and adrenaline-pumping features ensures that players are on the edge of their seats, awaiting the next big win.
For those with a need for speed and a penchant for big wins, Midnight Racer promises a ride like no other. So, start your engines, set your bets, and race towards the jackpot in this thrilling slot game!