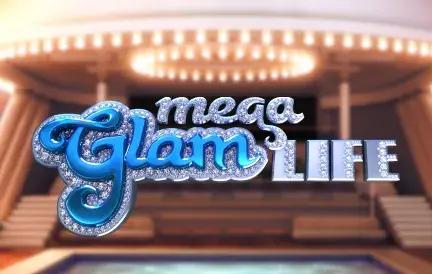 Indulge in a lifestyle of luxury with Mega Glam Life, one of the most opulent offerings at Red Dog Casino. This slot machine takes players on an extravagant journey through the lavish lifestyles of the world's elite, providing a taste of the finer things in life with every spin.
Mega Glam Life is a visual feast, presenting symbols of grandeur like luxury yachts, sparkling jewelry, and high-end sports cars. The deep blue reels set against a sunset over a tropical paradise offer an ambience of unrivalled affluence.
Key attractions of Mega Glam Life:
Luxury Bonus Rounds: Engage with features that multiply your winnings in high style.
Diamond Wilds: Glistening symbols with the power to amplify rewards.
Elite Soundtrack: Tunes that capture the essence of a lavish lifestyle, enhancing immersion.
Seamless Gameplay: An interface that is as elegant as the theme, ensuring a smooth gaming experience.
Mega Glam Life doesn't just rest on its visuals. The game mechanics, designed to provide players with exciting opportunities, make it as rewarding as it is beautiful. Whether you're in it for the luxurious aesthetics or the tantalizing jackpot, this game delivers.
Red Dog Casino's introduction of Mega Glam Life to its roster showcases the platform's commitment to delivering experiences that are both engaging and high-quality. This slot machine, with its blend of luxury visuals and enticing rewards, is a shining example.
To sum it up, Mega Glam Life offers a perfect blend of elegance and entertainment. For those looking to immerse themselves in the opulence of a millionaire's paradise while standing a chance to win big, this game is the golden ticket. So, set sail on your luxury yacht, and let Mega Glam Life transport you to a world of wealth and wonder!