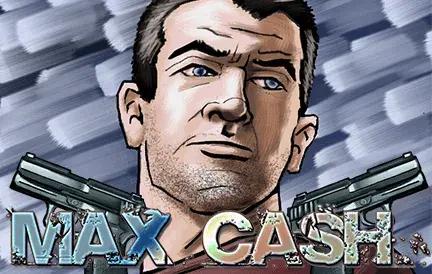 Delve into the high-octane world of espionage with Max Cash, the latest thriller at Red Dog Casino. This slot machine takes you on a heart-pounding mission alongside the eponymous hero, ensuring every spin is packed with adrenaline, intrigue, and substantial rewards.
Max Cash is not just a game; it's an exhilarating cinematic experience. The backdrop sets the scene, illuminating a world of covert operations and high-stakes heists. Slot symbols, ranging from sophisticated gadgets to notorious villains, reinforce the theme, promising a gaming adventure reminiscent of blockbuster spy films.
However, the allure of Max Cash goes beyond its action-packed storyline. As with every covert mission, there are multiple strategies and pathways to success. This game offers a cache of bonus features, each designed to amplify both the thrill and the payout. Whether you're decoding encrypted free spins or dodging enemy wilds, this slot machine guarantees a rush with every feature.
Key Features:
Espionage Excitement: Step into the shoes of a secret agent with every spin.
Strategy Bonuses: Engage with gameplay elements that mirror the complexity of spy missions.
Dramatic Soundtrack: Intense music that keeps pace with the game's high-energy narrative.
In conclusion, Max Cash is the epitome of action-packed gaming. Seamlessly blending the thrill of espionage tales with the unpredictability of a slot machine, it offers players an unforgettable adventure. If you have a penchant for games that promise both pulse-pounding excitement and significant rewards, it's time to embark on your mission at Red Dog Casino. Max Cash awaits, ready to recruit you into its world of intrigue and jackpots. Accept the challenge and join the ranks of elite agents!