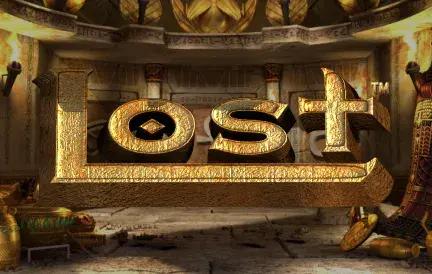 Venture into the ancient crypts and forgotten temples with Lost, a game that promises more than mere spins—it offers a quest filled with mystery and intrigue. Hosted exclusively by Red Dog Casino, this slot machine ensures players are not just gambling, but also delving deep into a world of archaeology and ancient treasures.
Key Features:
Atmospheric Design: Lost takes players to bygone eras with its intricate hieroglyphs, ancient artifacts, and eerie tomb-like setting.
Thrilling Bonus Adventures: Every bonus round is an expedition, with puzzles to solve and treasures to unearth, amplifying the excitement with every discovery.
Broad Betting Scope: Catering to a wide array of adventurers, Lost provides a spectrum of stake choices, suitable for both the cautious and the daring.
The standout characteristic of Lost is its immersive storyline. The backdrop is not just static imagery but feels alive, teeming with secrets awaiting discovery. The haunting whispers of the past, coupled with the echoing footsteps and other atmospheric sounds, make every spin feel like a step deeper into unknown territories.
Moreover, the game dynamics are smooth, with an intuitive user interface. This ensures that players, whether seasoned archaeologists of the slot world or novices, can traverse the depths of Lost without a hitch.
To conclude, Lost isn't just about matching symbols or hitting jackpots. It's about embarking on a journey, about chasing the thrill of discovery, and about unveiling the secrets of the past. If the idea of unraveling ancient mysteries while standing a chance to win modern-day riches appeals to you, then Lost at Red Dog Casino is your ideal escapade. So, grab your torch and compass and step into the unknown!