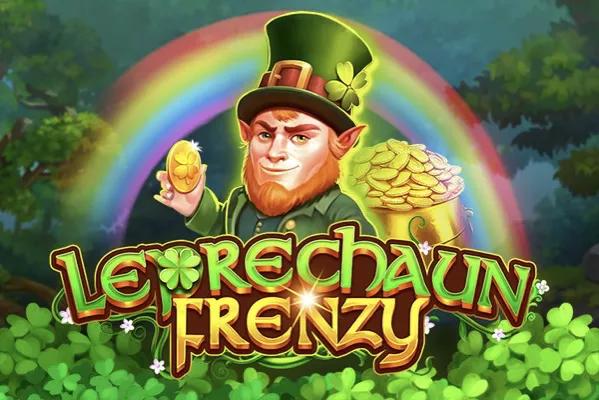 There's no shortage of Irish leprechauns in online slot games. There are dozens, if not hundreds, of slots featuring this theme. And Leprechaun Frenzy is one of them. It's a gorgeously drawn and animated slot machine, at that. Made by renowned developer Dragon Gaming, it's a fun game and a big draw in the online slot market. The game has a 3x3 grid with 5 fixed paylines. Please read the rest of our Leprechaun Frenzy slot review below to learn more about its main features.
On a Quest for Gold
If you've played popular slots with leprechaun themes, chances are you'll find yourself at home with Leprechaun Frenzy. There are the standard, run-of-the-mill symbols that you would expect to find in Leprechaun Frenzy slots. But we have to say that this time around, they are very beautifully drawn. The lush greenery of the background will make you feel like you're in a forest. As you play Leprechaun Frenzy at Red Dog Casino, green leaves fall in the background. The music is also atmospheric, and it enhances the experience. Of course, you'll find a big pot of gold to the right of the reels, as is the case with most leprechaun-themed slots.
The most useful links are readily available to the player. You'll always be able to change your wager's size or purchase the game's main feature. You can always check out the paytable for more information on the bonus feature and the game's symbols.
Gold Collectors and Leprechauns Mega Spins
If you've been playing some other Dragon Gaming slots, then you know by now that you can expect to see special features in Leprechaun Frenzy by Dragon Gaming. The game's main feature is a unique one, at that. You'll need to string together 3 consecutive wins to trigger it. The 3 consecutive wins will give the player 3 Gold Coins, triggering the Leprechauns mega Spins Feature.
The symbols will get a 5x multiplier boost for all wins during this feature. The feature ends once the player gets 5 wins from the Leprechauns Mega Spins. Moreover, the player can manually purchase the required number of Gold Coins to trigger the bonus rounds.
After every win, the player can gamble. The option is to select red or black or one of the four suits of cards. It can double or quadruple the win – or make you lose all your money for the round.
As you play Leprechaun Frenzy online slot for free, you'll get to see some of the following symbols:
leprechaun;
pot of gold;
golden horseshoe;
clover;
rainbow;
leprechaun shoe.
The symbols retain their value and can help the player win big sums of money when playing Leprechaun Frenzy for real money.
Finding the Pot of Gold
It is a slot game with an RTP of 94%. While it's not terrible, it still goes below the industry average of 96%. Regardless, there are still ways to get big wins in this slot. The thing to remember is that it has a medium variance, which means that it's great for most types of players.
Your goal in this game should be to trigger the Leprechauns Mega Spins – it's here where big sums of money can be won. On the other hand, we advise you to be very careful with the gamble feature, as it's very easy to get too greedy and lose all the money you've won for the round, including the wager.
Also, we wouldn't advise you to purchase the bonus feature frequently, as this can cost you a lot of money. Other than that, playing the game and the results can boil down to luck, as with all online slots.
FAQ
What's the variance of Leprechaun Frenzy?
This slot has a medium variance, which is good enough to cover most players' volatility needs and preferences.
Is Leprechaun Frenzy available on mobile?
You can play this slot game on the casino's mobile website of your choice – you won't be able to download an app and play it that way.
Can I play a demo version of Leprechaun Frenzy for fun?
No, you can't play demo versions of Leprechaun Frenzy. You can only play it for free if you claim a free spins bonus offer at the casino of your choice.
Get Lucky
By now, you've learned all the ins and outs of Leprechaun Frenzy. Dragon Gaming, it appears, is an iGaming developer that's here to stay. The Leprechauns Mega Spins feature can get players paid, big time – despite the somewhat lackluster 94% RTP rate. But overall, we love the design and art style of this slot. We hope you'll enjoy playing it yourself. Good luck!