Legends of Greece Video Slot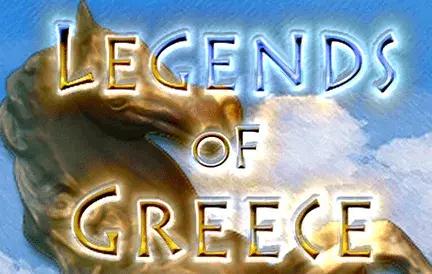 Embark on a mythological journey with Legends of Greece, a slot game that transports players to the ancient world of gods, heroes, and legendary tales. Premiering at Red Dog Casino, this slot machine serves as a bridge between the modern world of gaming and the epic narratives of classical Greek mythology.
The visual appeal of Legends of Greece is undeniable. Players are greeted with intricately designed symbols representing iconic figures such as Zeus, Athena, and the Minotaur. Set against a backdrop of majestic temples and the Aegean Sea, the graphics are both regal and captivating. Complementing the visuals is an evocative soundtrack, resonating with echoes of ancient lyres and flutes.
Here's a peek into the game's monumental features:
The 'Olympian Temple' scatter symbols, unlocking divine bonus rounds.
Mighty wild symbols depicted by Hercules, promising Herculean payouts.
Free spins bestowed by the swift-footed Hermes, offering ample chances for rewards.
The 'Golden Fleece' bonus game, a nod to the famed quest of Jason and the Argonauts.
As a slot machine, Legends of Greece delivers a seamless gaming experience. The user interface is intuitive, ensuring that both demigods and mortals alike can partake in the quest for riches. Furthermore, with its competitive RTP, players can anticipate both entertainment and the potential for generous rewards.
In conclusion, Legends of Greece is not merely a game; it's an odyssey. It masterfully weaves the tales of ancient Greece with the excitement of modern-day slots. For those yearning for a touch of mythology in their gaming sessions or simply seeking a new thrilling slot to explore, Legends of Greece stands out as a prime choice. And there's no better portal to this ancient realm than Red Dog Casino.
Embark, then, on this legendary journey and may the gods favor your spins!