Legends Of Baseball Video Slot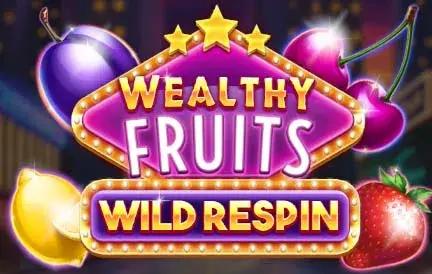 Step up to the home plate and immerse yourself in the grandstands of Legends of Baseball by Saucify, a slot machine that hits it out of the park! It's a journey through the iconic moments of America's pastime, a tribute to the crack of the bat, the roar of the crowd, and the legends who made history. Every spin evokes the thrill of the game, with symbols that transport you right to the heart of the baseball action – from brand-new baseballs and freshly oiled gloves to gleaming bats and classic uniforms. 
Whether you're a seasoned baseball fan or just looking for the next big slot sensation, Legends of Baseball serves up a fastball of fun and potential winnings on its 5x3 grid. As the reels spin, feel the anticipation, just like the split second before a pitch is delivered, and revel in the nostalgia of the game's golden era. The graphics, animations, and sound effects flawlessly recreate the ambiance of a major league match, ensuring every player is engrossed from the first swing to the last home run. 
But it's not all about the past. This slot game combines the vintage charm of baseball's yesteryears with cutting-edge gameplay suited for the modern online gamer. So, put on your cap, tighten those cleats, and prepare to chase the big! But before you do, let us take you through all the game's intricacies in our Legends of Baseball slot review. 
Visual Theme & Design 
The lush, green baseball field is an immersive backdrop, effortlessly merging with the transparent reels, placing players on the diamond. It is not an ordinary slot game. It's a journey into the heart of baseball. 
Animations are nothing short of spectacular. The game's color palette — rich browns, crisp whites, and deep greens — complements these animations, making every spin a visual feast. It blends tradition and excitement, turning each play into an eye-catching spectacle. 
Speaking of design, we haven't found a more fitting word than call it authentic. Every icon is a tribute to baseball's legacy, from detailed baseball stitches to textured leather gloves. Legends of Baseball slots offer a sleek, nostalgic, yet contemporary visual experience, appealing to both baseball fans and slot lovers. 
Inner Workings & Special Features 
All victories are rewarded from left to right, except Scatters, that pay in any position. Line wins are times the credits bet per line. Scatter gains are times the total credits bet. Scatter rewards add to line win, and each active payline pays the top win only. 
Wild Symbol — Substitutes any symbol except the Scatter symbols. 
Free Spins feature — 3 or more Free Spins symbols anywhere on the reels activate Free Spins. Free Spins cannot be activated again during Free Spins. All bets and lines played are the same as the game that triggered Free Spins. 
Feature Game — Pitcher on Reel 1 and Batter on Reel 5 activate the Feature Game. Choose to play as a Pitcher or Batter. Each round grants a random reward. Prize amounts relate to the initiating bet size. This symbol does not appear during the Free Spins feature. 
Pick a Ball feature — 3 Baseball icons on reels 1, 3, and 5 launch the feature. Rewards correlate with the bet size initiating the Feature Game. The symbol does not show up during the Free Spins rounds. 
FAQ 
Can I play Legends of Baseball without making deposits? 
Certainly! Dive right in and choose to play Legends of Baseball online slot for free using the demo mode. Experience its vibrant world for fun, free from any risks. This approach allows you to familiarize yourself with its distinctive attributes and understand the game's flow. When ready, transition effortlessly to experiencing Legends of Baseball for real money. 
Can I play Legends of Baseball using my smartphone? 
Sure thing! Legends of Baseball at Red Dog Casino works great on mobile. Whether you're using a smartphone or tablet, our mobile platform always ensures the game runs smoothly, providing a seamless and enthralling experience. 
How many paylines and in-game extras are in Legends of Baseball? 
This heart-pumping 5x3 slot machine boasts 25 paylines, 3 bonus games, and the unstoppable Wild symbol. 
Final Word 
Legends of Baseball is a grand slam in the world of online slots. It's a game that flawlessly combines visual brilliance with thrilling gameplay. From its meticulously crafted design that encapsulates the spirit of America's favorite pastime to its captivating special features, this slot is a masterstroke. The animations are lively, the color palette is rich, and every spin feels like a part of a major league match. This game is a surefire hit for those searching for top-notch visuals, enticing features, and fluid gameplay. Ready to play ball? Dive right in!