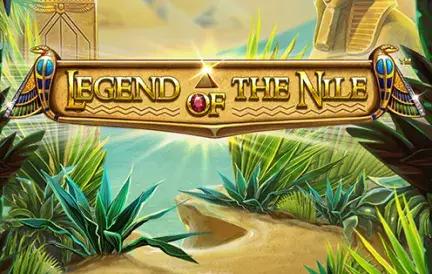 Embark on an epic journey down the ancient waterways with Legend Of The Nile, an intriguing game presented by Red Dog Casino. This slot machine effortlessly draws players into the heart of ancient Egypt, presenting a mesmerizing fusion of history, mysticism, and the chance to unearth ancient treasures.
Legend Of The Nile transports players to the majestic banks of the great river. The game offers an array of symbols inspired by Egyptian mythology - from the mighty god Ra to the enigmatic pyramids. The atmospheric graphics, combined with the hauntingly beautiful soundtrack, make every spin a step deeper into this ancient civilization's mysteries.
Key attractions of Legend Of The Nile:
Pyramid Power Spins: Unlock the secrets of the pyramids for big rewards.
Divine Wilds: Symbols imbued with the power of the gods to enhance your gameplay.
Nile Jackpot: A feature that can lead players to the treasure troves of the Pharaohs.
Immersive Experience: Dive deep into the legends with every spin and feature.
The allure of Legend Of The Nile isn't just skin deep. While the game is a visual treat, it doesn't skimp on gameplay mechanics. Each feature is meticulously designed to ensure that players are both entertained and rewarded.
Red Dog Casino has always been at the forefront of offering immersive gaming experiences. Their decision to feature Legend Of The Nile in their lineup reaffirms their commitment to quality and innovation in the realm of slot machines.
To sum it up, Legend Of The Nile offers more than just a game; it's a voyage into a time long past. For those drawn to the mystique of ancient Egypt and its many legends, this game promises not just entertainment, but also a chance to write their own legend with every spin. Dive in and let the Nile's legend unfold before your eyes!