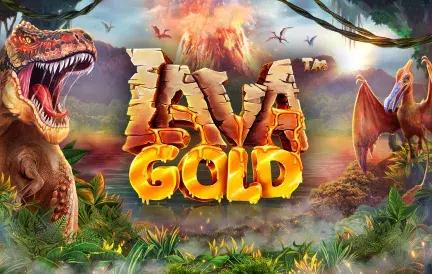 Immerse yourself in the fiery depths of Lava Gold, a slot machine that transports players to the age of dinosaurs, set against a backdrop of molten magma and prehistoric landscapes. Exclusively available at Red Dog Casino, this game is an eruption of thrilling gameplay and sizzling rewards.
Scorching Features:
Dynamic Volcano Graphics: Experience the heat with bubbling lava and ancient beasts on the reels.
Cluster Pays Mechanism: Forgo traditional paylines for groups of matching symbols, intensifying the gameplay.
Lava Meter Multiplier: Fill up the meter to unlock explosive multipliers and free spins.
Lava Gold's captivating theme is brilliantly complemented by its innovative features. The game's animations are top-notch, with eruptions and roars accompanying wins, truly enhancing the immersive experience.
Red Dog Casino's decision to feature this slot machine showcases their commitment to offering diverse and innovative gaming experiences. Lava Gold, with its unique combination of theme and mechanics, stands out as a fresh and fiery addition to any casino lineup.
In conclusion, if you're yearning for a journey back in time with the added thrill of modern slot gaming dynamics, Lava Gold is the ticket. It's a prehistoric adventure that promises both visual delights and molten-hot winning opportunities. Ready to feel the heat? Dive into the volcanic action of Lava Gold today!