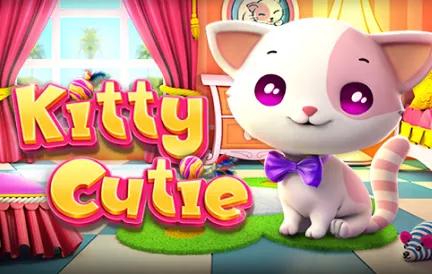 Cats and slot games have long been favorites among many, and now, Red Dog Casino presents a purr-fect fusion of the two with Kitty Cutie, the adorable slot machine that's winning hearts and doling out rewards.
At first glance, Kitty Cutie is irresistible, featuring charming graphics that predominantly revolve around our feline friends. The attention to detail, from the playful kitties to the yarn balls, brings a warmth and lightheartedness to the game, making it a delightful experience for players.
Notable Features of Kitty Cutie:
Purr-fect Paylines: Multiple ways to win, ensuring gameplay stays dynamic and rewarding.
Fluffy Free Spins: Land on the right combination, and you'll be treated to free spins, upping your chances to win big.
Mystery Multipliers: These come into play at the most unexpected moments, multiplying your rewards in a heart-beat.
The slot machine's sound design further complements its theme. Soft meows, gentle purring, and the occasional jingle of a cat toy make every spin immersive. The game mechanics are smooth, ensuring players of all levels can jump in and start enjoying Kitty Cutie without a hitch.
Red Dog Casino, known for its diverse gaming library, has indeed added a gem to its collection. For those who have a soft spot for feline companions, this slot will be an instant favorite. But even if cats aren't your first love, the game's engaging features and potential for big wins will surely capture your interest.
In conclusion, Kitty Cutie is a delightful and rewarding slot game, combining the world of playful cats with the thrill of casino gaming. It's a must-try for both cat enthusiasts and slot lovers. So, gear up and let these kitties lead you to some fantastic rewards at Red Dog Casino!