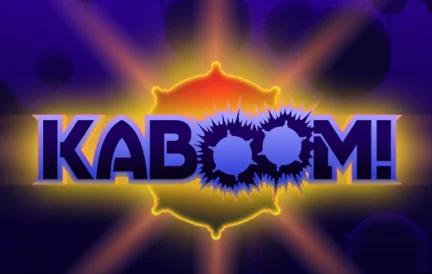 Prepare for a blast of excitement and explosive wins with Kaboom, brought to you by the renowned provider, Rival. This dynamite-infused game is sure to captivate players with its vibrant graphics, thrilling sound effects, and a gameplay experience that can only be described as dynamite!
Kaboom is not your ordinary slot; it's a high-octane adventure where every spin can lead to explosive rewards. Rival has once again showcased its prowess in crafting games that are not just visually appealing but also packed with features that guarantee a riveting gaming session.
Why is Kaboom by Rival a must-play?
- Explosive Design: Kaboom is set against a backdrop of dynamite sticks, fuses, and treasure chests, promising a visual treat for players.
- Innovative Features: Beyond the traditional slot mechanics, Kaboom introduces unique bonus rounds and multipliers to amplify the excitement.
- Diverse Betting Range: Whether you're treading cautiously or going all in, Kaboom has a stake range that caters to all.
Game Highlights to Look Out For:
1. Dynamite Scatters: These symbols can trigger free spins, leading to bigger and better wins.
2. Treasure Chest Bonus: Unlocking this feature can unveil hidden riches waiting to be claimed.
3. Live Dealer Integration: For those looking to heighten the thrill, Red Dog Casino offers Kaboom with a live dealer option, creating a more immersive and interactive gaming experience.
In conclusion, Kaboom by Rival is an exhilarating addition to the online casino world. Its blend of vibrant graphics, unique features, and the constant anticipation of a big win makes it a game that players will return to time and again. If you're in search of a game that offers both entertainment and potential riches, then Kaboom is the perfect pick. Light the fuse and let the games begin!