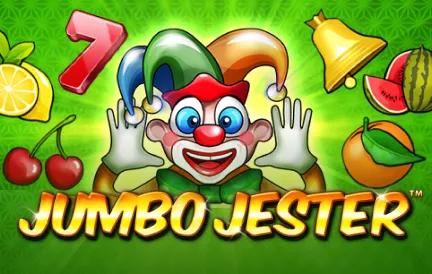 Step right up and get ready to be entertained by Jumbo Jester, the latest sensation at Red Dog Casino. With its carnival theme and cheerful aesthetics, this slot machine promises both a fun-filled gaming experience and the potential for substantial payouts.
From the very first spin, Jumbo Jester captivates with its lively design. Players are greeted with vibrant symbols of classic fruit machine icons, interspersed with the jolly jester himself, adding a modern twist to a nostalgic design.
Standout features of Jumbo Jester:
Jester's Bonus Round: A special feature where the jester amps up the rewards.
Nudge Feature: Strategically move reels for potential wins.
Super Game Mode: An elevated play mode with higher stakes and payouts.
Universal Gameplay: Perfectly optimized for both desktop and mobile play.
Accompanying the visuals is a playful soundtrack reminiscent of old-time carnivals, ensuring players are engrossed every step of the way.
In summation, Jumbo Jester stands as a testament to Red Dog Casino's commitment to delivering diverse and engaging gaming experiences. This slot machine beautifully merges the charm of classic slots with modern features, ensuring appeal across generations of players. The delightful graphics, coupled with its rewarding mechanics, solidify Jumbo Jester's position as a top-tier game.
Whether you're in it for the nostalgia or the innovative features, Jumbo Jester has something for every player. So, put on your gaming hat, let the jester lead the way, and dive into a whirlwind of fun and fortune!