Jolly Gelato Cascading Slot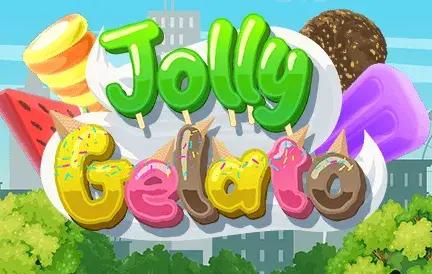 Indulge in a delightful and chilly escapade with Jolly Gelato, a slot that serves up scoops of fun and frosty rewards. This slot machine is a treat for the senses, blending sweet graphics with exhilarating gameplay elements, perfect for those looking to cool down and win big.
Red Dog Casino introduces Jolly Gelato, a game that immediately captivates with its vibrant and mouth-watering visuals. The backdrop features picturesque Italian streets, bustling with life and charming gelaterias. As players spin the reels, they're treated to an array of colorful gelato flavors, each more tempting than the last. The soft, melodic tunes reminiscent of Italian summer days make each spin feel like a leisurely stroll through a Mediterranean paradise.
But Jolly Gelato isn't just about the aesthetics. Players will find the gameplay just as enticing as the game's visuals. Special symbols, bonus rounds, and exciting multipliers ensure that there's more to this game than meets the eye.
Main Highlights of Jolly Gelato:
Delectable symbols featuring a variety of gelato flavors, from classic vanilla to exotic fruit combos.
Bonus rounds set in bustling gelaterias, offering players a chance to concoct their winning recipe.
A 'Frozen Wilds' feature, where icy symbols lock in place, amplifying chances of sweet wins.
In summary, Jolly Gelato is a delightful and refreshing take on the world of slots. It combines the allure of sun-kissed Italian streets with the thrill of contemporary gaming mechanics. Red Dog Casino, known for its diverse and engaging game roster, has another hit on its hands with this slot. Players yearning for a taste of summer and the prospect of frosty rewards should definitely give Jolly Gelato a spin. Get ready to be whisked away to a world of flavor, fun, and fantastic winnings!