Jingle Bell Jackpots Video Slot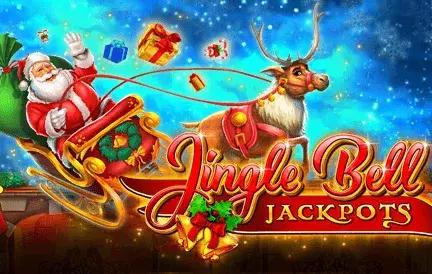 The festive season is upon us, and with it comes the vibrant and lively Jingle Bell Jackpots slot at Red Dog Casino. If you're a fan of all things merry and bright, this slot machine is tailor-made for you.
Jingle Bell Jackpots encapsulates the essence of the holiday spirit. Snowflakes gently falling, jingle bells ringing in the distance, and the anticipation of unwrapping big wins make every spin a delightful experience. The design and graphics are reminiscent of a winter wonderland, making it a visual treat for players.
Noteworthy elements of Jingle Bell Jackpots:
Seasonal Symbols: From reindeers to snowmen, the icons scream winter festivities.
Generous Bonus Features: The game offers a sleigh full of bonus rounds and free spins.
Engaging Soundtrack: A festive melody that sets the tone for big wins.
User-friendly Interface: Navigating through the snow-covered reels is a breeze.
While playing, the joy of hitting a jackpot is amplified by the festive atmosphere, making Jingle Bell Jackpots a game that both casual and regular players will appreciate. The wins are as generous as Santa, and the gameplay, as enchanting as a Christmas carol.
Red Dog Casino has once again showcased their knack for hosting captivating games by introducing Jingle Bell Jackpots to their portfolio. This slot stands out not just for its festive theme, but also for the sheer joy and excitement it brings to players.
To sum up, Jingle Bell Jackpots is the perfect slot to play while curled up by the fireplace, sipping hot cocoa. It's a game that captures the holiday magic, with every spin promising joy, excitement, and potentially, a Christmas miracle in the form of big wins. The bells are ringing, and the jackpots are jingling, so don't miss out on this festive fun!