Jacks or Better (Multi-Hand) Unified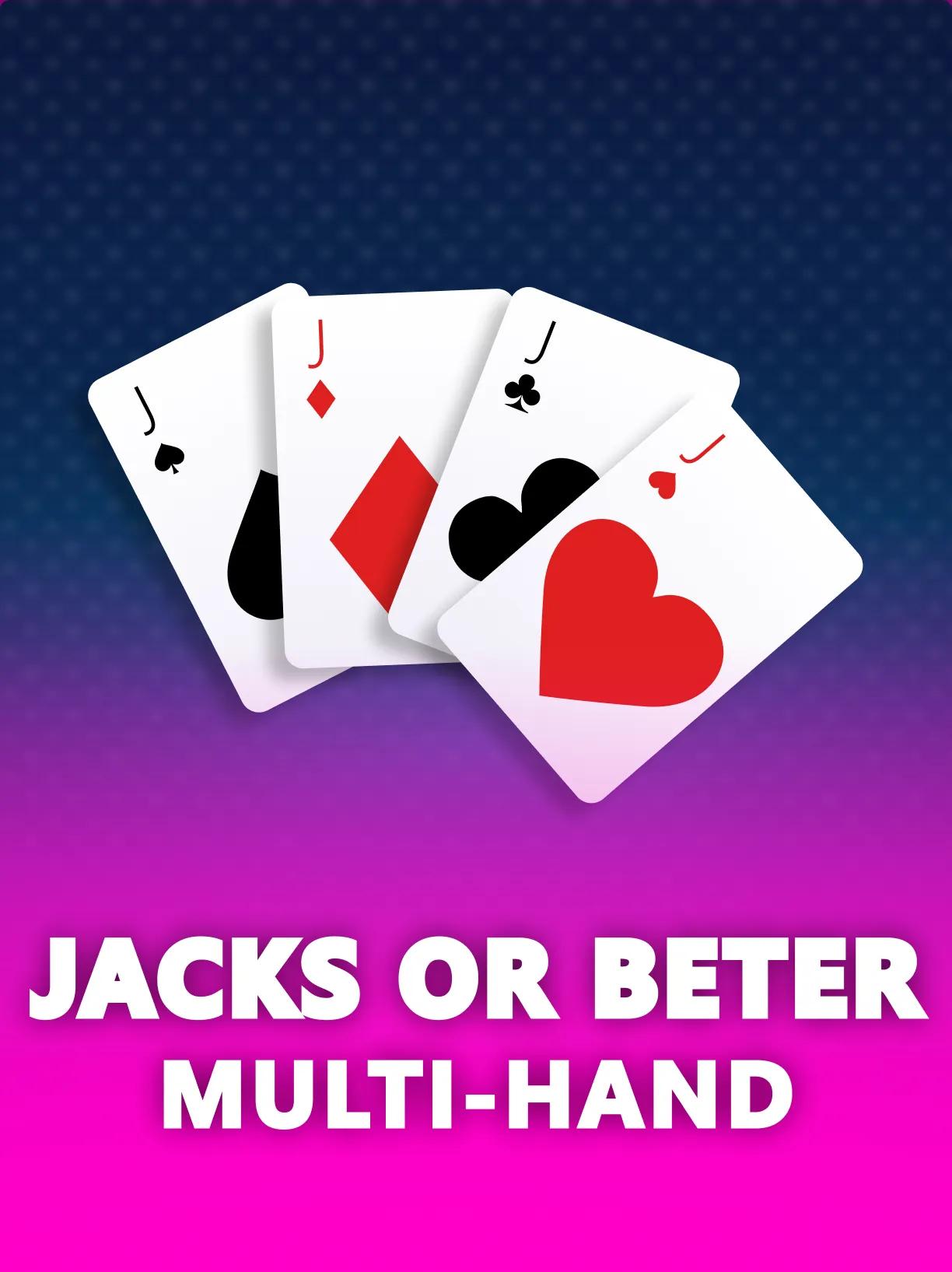 Video poker has always held a special place in the hearts of casino enthusiasts. The game is a perfect marriage of skill and chance, and Rival's rendition, Jacks or Better (Multi-Hand), is a stellar example of this. With the opportunity to play multiple hands simultaneously, it elevates the traditional Jacks or Better experience to an entirely new level.
Jacks or Better (Multi-Hand) lets players juggle various hands at once, upping the stakes, and multiplying the excitement. Rival ensures that while the gameplay might be intricate with multiple hands in play, the user interface remains intuitive and easy to navigate.
Features that Shine in Jacks or Better (Multi-Hand):
Multi-Hand Gameplay: Multiply your chances of winning with simultaneous hand plays.
Streamlined Interface: Despite the complexity, the game remains user-friendly.
Classic Video Poker Feel: Retains the essence of Jacks or Better while adding a fresh twist.
Red Dog Casino, with its reputation for hosting top-tier games, is an excellent platform for Jacks or Better (Multi-Hand). The casino's emphasis on quality and player engagement ensures that this video poker variant gets the spotlight it deserves.
In wrapping up, Jacks or Better (Multi-Hand) by Rival is more than just a video poker game; it's an adrenaline-charged experience. The thrill of handling multiple hands, combined with the classic Jacks or Better mechanics, creates a gaming environment that's both challenging and rewarding. And with Red Dog Casino as its home, players can expect a smooth, high-quality gaming session every time. So, gear up for a video poker adventure that promises to keep you on the edge of your seat. With Jacks or Better (Multi-Hand), every hand dealt is an opportunity waiting to be seized!