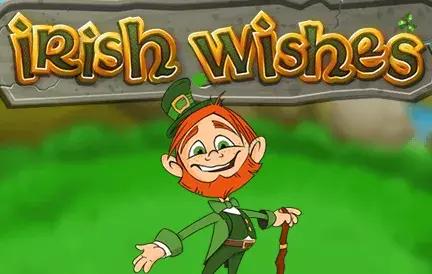 When it comes to imbuing a sense of charm and whimsy, few themes in the slot machine world can compete with the enchantment of the Emerald Isle. "Irish Wishes", a standout offering available at Red Dog Casino, encapsulates this essence beautifully, taking players on a journey filled with clovers, leprechauns, and the elusive pot of gold.
The graphics in Irish Wishes are captivating, boasting vibrant greens and glittering golds that transport you straight to the rolling hills of Ireland. Beyond aesthetics, the auditory experience, with its melodic tunes, accentuates the theme further, ensuring every spin is a delightful affair.
Highlights of "Irish Wishes":
Lucky Leprechaun Wilds: Secure these symbols to enhance your winning combos.
Golden Pot Scatters: Accumulate these and unlock the enchanting bonus rounds.
Free Spins Feature: Get swept away with extra spins, amplifying your chances.
Rainbow Multipliers: Boost your winnings with these vibrant game enhancers.
What sets Irish Wishes apart from other slots is the balance it strikes between simplicity and depth. While the interface and gameplay are user-friendly for newcomers, the layered bonus features cater to seasoned slot enthusiasts looking for strategic play. This makes the game a perfect fit for both casual gamers and avid slot machine aficionados.
Having explored the vast repertoire of games at Red Dog Casino, Irish Wishes stands out not just for its enchanting theme, but also for its engaging gameplay mechanics. Whether you're chasing the end of the rainbow for the pot of gold or enjoying the serene backdrop, the game promises both thrill and relaxation in equal measure.
In conclusion, Irish Wishes offers more than just a slot machine experience; it's a delightful escapade into a world of magic, luck, and endless possibilities. So, if you're eager to have a taste of Irish magic with a sprinkle of luck, this slot should be your next stop!