Horn Of Plenty Video Slot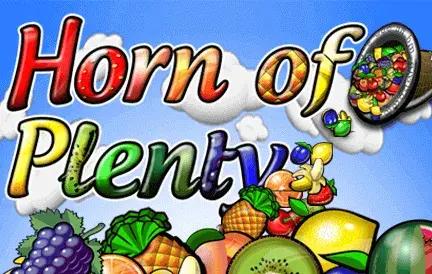 Indulge in a bountiful feast of rewards with Horn Of Plenty, the freshest pick at Red Dog Casino. This slot machine is a delightful spread of fruits, colors, and juicy opportunities, ensuring a gameplay experience that's both sweet and satisfying.
Horn Of Plenty, at its core, is a vibrant tribute to nature's bounty. The backdrop is reminiscent of lush orchards under the golden sun, ripe with promise. The slot symbols are a medley of fruits, from tangy citrus to sweet berries, each glistening with potential rewards. Every spin feels like a delightful pluck from nature's generous basket.
Yet, the essence of Horn Of Plenty isn't restricted to its luscious visuals. Beyond its fruity facade lies a cornucopia of bonus features. Whether you're savoring succulent wilds or relishing refreshing free spins, this slot machine ensures that the gameplay is as delectable as its theme.
Key Features:
Nature's Feast: Delight in a game where every symbol is a nod to nature's generosity.
Juicy Bonuses: Savor features that are as refreshing and rewarding as a summer fruit.
Orchard Melodies: A light, breezy soundtrack that perfectly complements the game's theme.
To sum it up, Horn Of Plenty is a delicious blend of nature's best offerings and gaming excitement. It masterfully marries the allure of a summer harvest with the thrill of a slot machine, promising a gameplay experience that's both soothing and stimulating. If you're in the mood for a game that's as refreshing as a fruit salad on a hot day, then head over to Red Dog Casino. Horn Of Plenty is ripe and ready for the picking, promising a basketful of rewards. Dive in and savor the sweetness!