Horn Of Plenty Spin16 Video Slot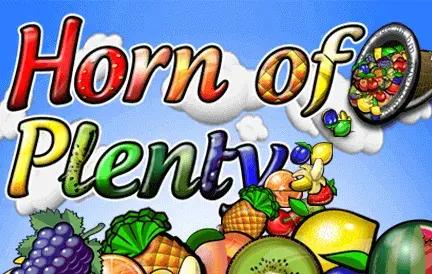 Step into a world brimming with fruity delights and spinning adventures with Horn Of Plenty Spin16, a refreshing addition to the gaming roster at Red Dog Casino. This slot machine is a delightful fusion of classic fruit machines and innovative gaming dynamics, presenting a rejuvenating twist for slot enthusiasts.
From the get-go, Horn Of Plenty Spin16 captivates players with its vibrant, juicy symbols. From cherries and lemons to succulent plums, every spin feels like a whirl through a fruit market, vibrant and refreshing. The vivid color palette, combined with a zesty audio backdrop, ensures that each gaming session is an effervescent experience.
Feast on the bountiful features of Horn Of Plenty Spin16:
The 'Golden Fruit Basket' scatter symbol, pouring a cascade of juicy bonuses.
Wild symbols, represented by the cornucopia, guaranteeing a burst of sweet wins.
The unique Spin16 feature, allowing players to dictate the spin direction for an added layer of strategy.
The 'Fruit Fiesta' bonus round, challenging players to match fruits for delectable rewards.
This slot machine boasts a user-centric design, ensuring seamless navigation for both novices and seasoned gamers. With its impressive RTP, Horn Of Plenty Spin16 promises not only a delightful visual treat but also a chance at plump payouts.
In a nutshell, Horn Of Plenty Spin16 is a fresh take on the fruit slot genre. It merges nostalgic visuals with avant-garde gameplay mechanics, creating a cocktail of fun and excitement. For those craving a burst of Vitamin C and the thrill of spinning reels, Horn Of Plenty Spin16 is the perfect pick. And where to find this fruity extravaganza? Look no further than Red Dog Casino.
Dive in, savor the flavors, and may your spins be as refreshing as a summer fruit punch!