Hawaiian Dreams Video Slot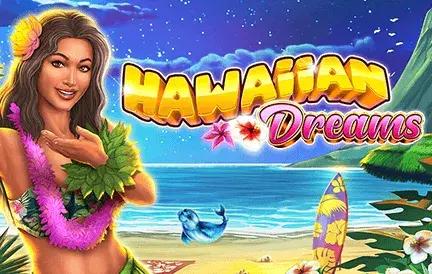 Aloha, players! Step into the tropical paradise with Hawaiian Dreams, the slot that is making waves at Red Dog Casino. This slot machine transports players straight to the sandy beaches, azure waters, and the gentle sway of palm trees with every spin.
Hawaiian Dreams is more than just a game; it's a mini-vacation. With vibrant colors and impeccable graphics, it perfectly captures the essence of Hawaii. The game is adorned with iconic symbols, from lovely hula dancers to fragrant plumeria flowers, all set against the backdrop of a mesmerizing Hawaiian sunset.
Key attractions of Hawaiian Dreams:
Island-themed Icons: From ukuleles to tiki torches, every symbol tells a story.
Surf's Up Bonus: Catch a wave and ride your way to delightful bonus rounds.
Enchanting Melodies: The soothing tunes of slack-key guitar provide a perfect accompaniment.
Seamless Gameplay: User-friendly interface ensures smooth sailing across the reels.
One of the most delightful aspects of Hawaiian Dreams is its ability to make players forget the world and immerse themselves in the Hawaiian experience. The tantalizing possibility of hitting the jackpot adds excitement to this serene journey, making each spin a blend of peace and thrill.
Red Dog Casino's selection of slots has always impressed, and with Hawaiian Dreams, they've added another feather to their cap. This slot machine stands out, not just for its theme, but for the authentic Hawaiian experience it promises.
In summary, Hawaiian Dreams is not merely a slot; it's an escape to a tropical haven. For players looking to combine the joy of gaming with the allure of Hawaii, this slot is a dream come true. So, put on your lei, grab a piña colada, and let the Hawaiian Dreams whisk you away to paradise!