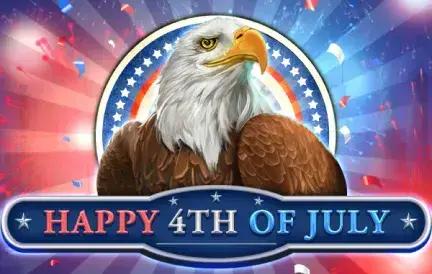 Dive into a world of stars, stripes, and jackpots with Happy 4th Of July, a slot machine that encapsulates the spirit of American independence. Every spin evokes the pride, joy, and festivity associated with the United States' most iconic national holiday.
When you play Happy 4th Of July at Red Dog Casino, you're in for a treat. The game boasts bright and celebratory graphics, reminiscent of grand fireworks displays and bustling parades. The accompanying patriotic soundtrack further heightens the game's atmosphere. Beyond the aesthetics, the slot machine's mechanics promise both fun and a touch of the American dream with every spin.
Key Features of Happy 4th Of July:
Firework Free Spins: Light up the sky (and your winnings) with explosive free spins.
Liberty Bell Wilds: Ring in big wins with these special wild symbols, paving the way for larger payouts.
Star-Spangled Multipliers: Land the stars and stripes and watch your winnings multiply in celebration.
In conclusion, Happy 4th Of July isn't just another slot game; it's a celebration of freedom, pride, and big wins. For those who want to combine the thrill of slots with the festive spirit of Independence Day, there's no better choice. March over to Red Dog Casino and let the festivities begin with the vibrant and rewarding Happy 4th Of July slot machine!