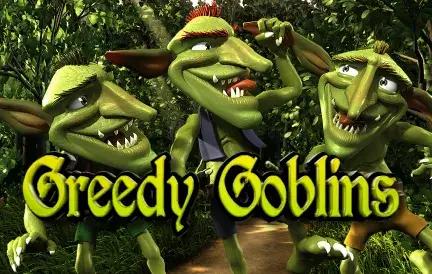 Dive into a whimsical world of mischief with Greedy Goblins, a slot machine that seamlessly merges fantasy with the thrill of potential wins. In this enchanted forest, goblins lurk around every corner, seeking gold and creating opportunities for players to bag their own treasure.
At the forefront of Red Dog Casino's diverse gaming array, Greedy Goblins captivates players' imaginations. The game's graphics are nothing short of magical, with shimmering gold coins, luminous mushrooms, and cheeky goblins decorating the reels. Every spin is an invitation into their enchanted realm, filled with mischief, magic, and money.
Beyond its spellbinding aesthetics, Greedy Goblins ensures that players are continuously engaged. The slot machine is brimming with features, bonuses, and pathways to unlock the goblins' hidden treasures.
Enchanting Features of Greedy Goblins:
Enigmatic symbols that transport players deep into the goblins' magical world.
Spellbound bonus rounds where goblins lead players to hidden caches of gold.
The 'Enchanted Jackpot' feature, promising a trove of goblin riches.
In summary, Greedy Goblins is a masterstroke in slot gaming, blending the allure of a fantasy world with the exhilarating rush of chasing big wins. Red Dog Casino's decision to feature this game reaffirms their commitment to providing unmatched, immersive gaming experiences. For those drawn to tales of magic and dreams of vast treasures, Greedy Goblins is the ultimate game. So, prepare to embark on a spellbinding adventure, delve into the goblins' world, and seize the treasures they've been greedily guarding. With Greedy Goblins, the magic is but a spin away!