Great Golden Buffalo Video Slot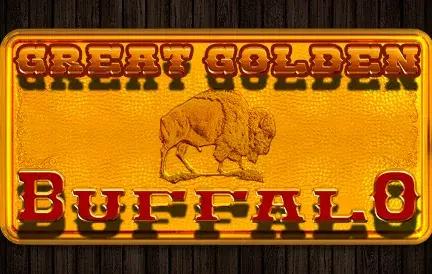 Embark on a journey to the American frontier with Great Golden Buffalo, the latest sensation at Red Dog Casino. This slot machine, inspired by the majesty of the golden buffalo, delivers an authentic Wild West experience right to your screen.
Great Golden Buffalo captures the spirit of the prairies with its rustic design and atmospheric soundtrack. The game's graphics are sharp, showcasing the beauty of the American wilderness and the animals that call it home. Every spin evokes feelings of adventure, taking players on a quest to uncover the hidden treasures of the West.
Highlight features of Great Golden Buffalo:
Authentic Western Symbols: From tribal totems to majestic eagles, the reel is a visual treat.
Stampede Bonus: Experience the power of a buffalo herd and earn generous rewards.
Immersive Sound Effects: The call of the wild is evident in every spin, enhancing the gaming experience.
User-Friendly Gameplay: Both novices and seasoned players will find the game easy to navigate.
The magic of Great Golden Buffalo lies in its unpredictability. Similar to the untamed nature of the frontier, players never know what's around the bend, making each spin an exhilarating venture. The promise of lucrative jackpots only adds to the thrill.
Red Dog Casino, already acclaimed for its diverse game roster, has truly hit the bullseye with Great Golden Buffalo. This slot machine stands as a testament to their commitment to deliver quality and variety to their players.
In a nutshell, Great Golden Buffalo offers a delightful blend of entertainment and opportunity. For those with a penchant for history, adventure, and the allure of the Wild West, this slot is an absolute must-play. So, saddle up and join the quest to discover the riches that the Great Golden Buffalo has to offer!