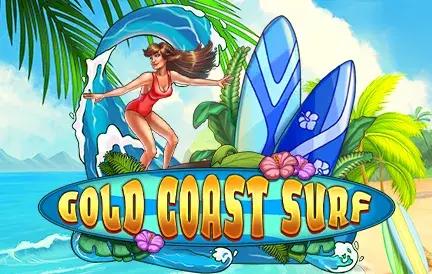 Sun, sea, and spinning reels come together in the vibrant "Gold Coast Surf" slot machine, available exclusively at Red Dog Casino. This game delivers waves of excitement, ensuring players are immersed in a sun-soaked beach experience paired with tantalizing opportunities to win big.
The aesthetics of Gold Coast Surf capture the quintessential beach vibe. With sandy shores, surfers catching waves, and radiant sunsets, players are immediately transported to Australia's legendary Gold Coast. Every spin feels like a new wave, rushing to the shore with possibilities of rewards.
Highlights of Gold Coast Surf:
Surfer's Delight Bonus: Trigger this with three or more surfer symbols, initiating a mini-game where players choose the best waves to ride for bonuses.
Sunset Free Spins: Secure three sunset symbols and bask in a series of free spins, with sunlit graphics enhancing the mood.
Golden Board Multiplier: This feature, activated by the golden surfboard icon, multiplies your stakes, offering a chance to ride the wave to significant winnings.
Beach Party Wild: The party symbol, with its lively tunes, acts as the wild, replacing other icons and adding a celebratory flair to the wins.
Red Dog Casino has always been a hotspot for premium slot machine experiences, and Gold Coast Surf is no exception. It's a delightful blend of captivating graphics, thematic consistency, and smooth gameplay mechanics.
What sets Gold Coast Surf apart is its ability to bring together the thrill of surfing with the anticipation of slot gaming. It's not just about winning; it's about feeling the ocean breeze, hearing the waves crash, and riding the tide to potential riches.
In conclusion, if you're keen to combine your love for the beach with the thrill of slots, Gold Coast Surf at Red Dog Casino is the perfect destination. Dive in, and may the waves of fortune be with you!