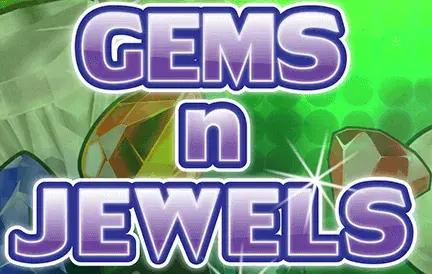 Delve into a world of shimmering opulence with Gems n Jewels, a mesmerizing slot game that celebrates the allure of precious stones. Exclusively showcased at Red Dog Casino, this slot machine offers players a sparkling journey filled with brilliant opportunities.
The magnificence of Gems n Jewels is apparent from the get-go. The reels glisten with a myriad of beautifully rendered gemstones, from radiant rubies to dazzling diamonds. The backdrop, bathed in a royal purple hue, accentuates the grandeur of the theme. The game's tranquil and sophisticated soundtrack enhances the luxurious atmosphere, making every spin feel like a dance of wealth.
Experience the radiant features of Gems n Jewels:
The 'Golden Crown' scatter symbols, leading to regal bonus rounds.
Wild symbols illustrated by the luminous diamond, amplifying your chances for a grand win.
Free spins activated by the glistening sapphire, offering an avalanche of potential rewards.
The 'Jewel Box Bonus' game, a tantalizing pick-and-win adventure.
Functioning as a top-tier slot machine, Gems n Jewels ensures a seamless and captivating gaming session. Its user-friendly interface caters to both gem aficionados and casual players, guaranteeing easy navigation through its lustrous layout. With an attractive RTP, players are assured of both entertainment and the promise of sparkling payouts.
In conclusion, Gems n Jewels is more than just a game; it's an ode to the world of luxury and splendor. It seamlessly marries the charm of precious stones with the thrill of slot gaming. For those seeking a touch of opulence in their gaming or simply a new, glittering adventure, Gems n Jewels stands out as a gem in its own right. And where best to embark on this radiant journey? Undoubtedly, at Red Dog Casino.
Dive into this glittering world, and may your spins be as radiant as the finest jewels!