Floral Fortunes Video Slot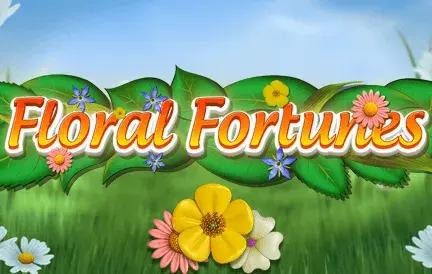 Step into a blooming wonderland with Floral Fortunes, a game that blossoms with opportunities at Red Dog Casino. Evoking the serene beauty of nature, this slot machine presents a refreshing break from the usual casino hustle, immersing players in a world filled with vibrant flowers and sweet fragrances.
Floral Fortunes stands out with its captivating artwork. Lush gardens, colorful petals, and dew-kissed leaves take center stage, turning every spin into a visual delight. The gentle sway of the flowers and the soft fluttering of butterflies bring a unique charm to the gaming experience.
Key petals of Floral Fortunes:
Blossoming Symbols: From radiant roses to dazzling daisies, each icon is a work of art.
Garden Bonus Round: Cultivate your garden and reap rewards as your flowers bloom.
Melodious Tunes: A soundtrack that is as soft and soothing as a gentle spring breeze.
Intuitive Gameplay: A user-friendly design ensures every player feels at home in the garden.
What sets Floral Fortunes apart is its ability to provide a tranquil escape, all while maintaining the thrill of potential big wins. The contrast of calm visuals with the pulse-pounding anticipation of jackpots makes for an enticing gameplay dynamic.
Red Dog Casino continues to impress with its diverse game selection, and Floral Fortunes is a testament to their commitment to quality. This slot machine offers a beautiful blend of aesthetics and opportunities, making it a must-play for both nature lovers and avid gamers.
In essence, Floral Fortunes is like a stroll through a vibrant garden where surprises lurk behind every bloom. So, if you're looking for a game that refreshes your senses and offers a bouquet of rewards, look no further. Let Floral Fortunes whisk you away to a world where nature's beauty and casino thrills coexist harmoniously.