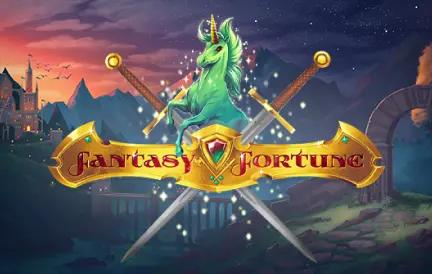 Dive deep into a world of dragons, knights, and magical artifacts with Fantasy Fortune. As one of the prime attractions at Red Dog Casino, this slot machine ensures a fantastical journey filled with enchantment, peril, and the tantalizing promise of treasure.
Fantasy Fortune, at its core, is a visual masterpiece. The reels are set against a medieval castle backdrop, bathed in the glow of twilight. Each symbol is intricately designed, be it the fearsome dragon, the brave knight, or the magical grimoire. The level of detail in the game's graphics transports players straight into the heart of a fairy tale.
Complementing this visual feast is the soundtrack, reminiscent of epic fantasy sagas, which crescendos with each win, adding to the overall thrill and immersion.
Noteworthy Features of Fantasy Fortune:
Dragon's Lair Free Spins: Secure these and embark on a fiery journey with the potential for grand wins.
Wizard's Tower Bonus: An interactive round where you venture into the wizard's domain, seeking magical multipliers.
Shielded Wilds: These symbols stand guard on your reels, protecting your chances for more winning combinations.
Epic Battle Multipliers: Engage in battles and watch your winnings multiply with each victory.
In conclusion, Fantasy Fortune is more than just a game; it's an epic saga waiting to be experienced. Red Dog Casino's commitment to premium gaming experiences is evident in the meticulous design and engaging features of this slot machine. For those who cherish tales of valor, magic, and treasure, Fantasy Fortune offers an unparalleled journey. Ready your steed, prepare your spells, and embark on an adventure for fortunes untold!