Falling Fossils Cascading Slot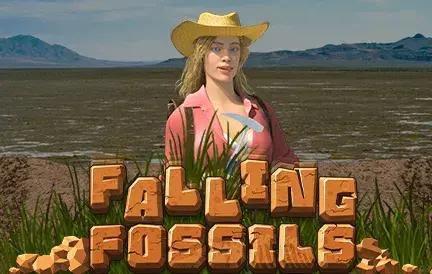 Journey back to prehistoric times with the captivating Falling Fossils slot machine, exclusively available at Red Dog Casino. This game provides a trip to an era where mighty dinosaurs roamed the Earth, and the quest for ancient relics holds the promise of untold riches.
Upon loading Falling Fossils, players are immediately greeted with a backdrop of a time-forgotten landscape, where meteorites blaze across the sky and volcanoes erupt in the distance. The reels are adorned with beautifully crafted fossils, dinosaur bones, and ancient artifacts that vividly bring the prehistoric theme to life.
Highlights of Falling Fossils include:
Dinosaur Wilds: These mighty creatures substitute for other symbols, leading to bigger wins.
Meteorite Scatter: Landing these can trigger exciting free spin rounds with multipliers.
Bone Digging Bonus: Uncover hidden fossils and earn extra coins.
Amber-Encased Jackpots: Find these rare treasures for massive payouts.
The game dynamics of this slot machine are smooth and engaging, ensuring that players remain riveted as they excavate the depths of history in search of winnings. The meticulous attention to detail in the design, from the fossils' intricate textures to the ambient sounds of a world long gone, adds an additional layer of immersion.
Red Dog Casino's dedication to offering innovative and thematic games is evident in Falling Fossils. It's a perfect blend of entertainment, artistry, and the thrill of the chase, reminiscent of the arduous journeys paleontologists embark upon.
In summary, Falling Fossils stands as a testament to the beauty of the ancient world and the modern gaming experience's excitement. Whether you're a history buff or just in it for the thrill of the hunt, this slot offers an adventure that's hard to resist. Dive deep into the past and dig up your fortune today!